Are You Willing to Split on the Cost of the Engagement Ring?
by Avid Thinker October 04, 2013
Many modern brides have no problem bucking tradition — whether it means skipping the white dress, keeping their last name after marriage, or having someone other than their dad (or no one at all!) walk them down the aisle.
And lately, we've been hearing about a lot of women who are deciding to "go Dutch" and split the cost of an engagement ring with their spouse-to-be.
"Today, because both the man and woman earn money and contribute to the financials and the decision-making, it's not surprising that both of them are involved in all aspects [of choosing and paying for the ring]," matchmaker Samantha Daniels told TODAY.com. "I think it makes for a better connection between the two people."
What about you? Would you consider this trend or stick to traditions? Check out what readers of Huffingtonpost are saying on the matter of splitting engagement ring cost here.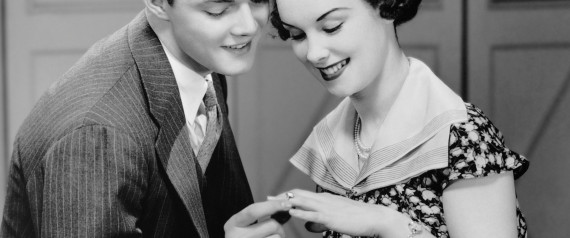 Reference: http://www.huffingtonpost.com/2013/10/02/splitting-the-cost-of-the_n_4031816.html?utm_hp_ref=mostpopular
---
---